A Fat (or Slim) J
Published
More procrastination ensues. I still haven't picked up audio cables for recording the cassettes, but I have made a little more software. I just finished creating a printable in-browser j-card template. Here is the template printed on orange card-stock: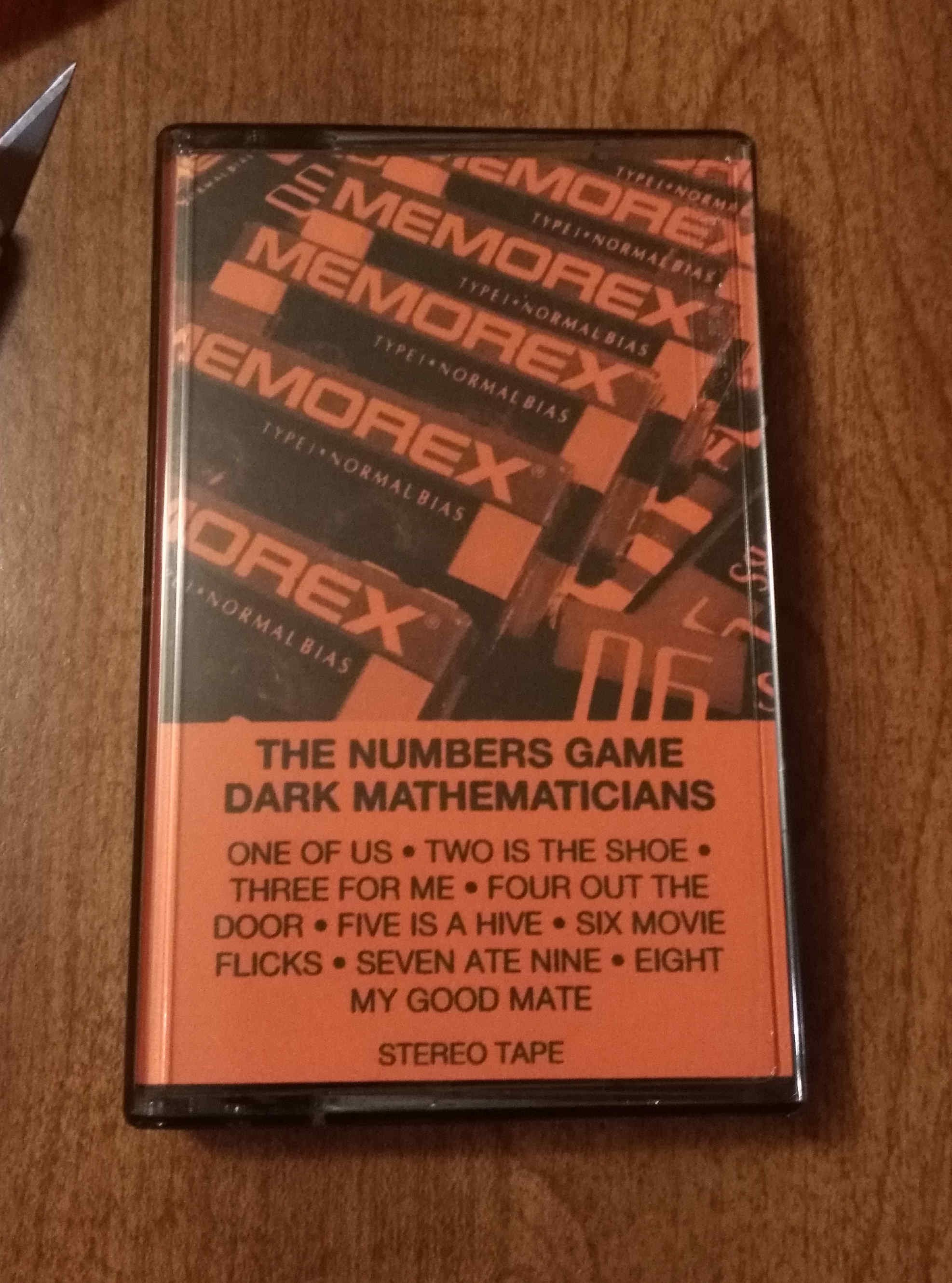 I initially created the template for standard cassette boxes that have a 1" back panel. After printing a test page I realized my Memorex cassette cases have a back panel that isn't quite 1" tall. I added an option to the template to shorten the back panel to 0.6" to support these cases. Here is the short card back in a Memorex case: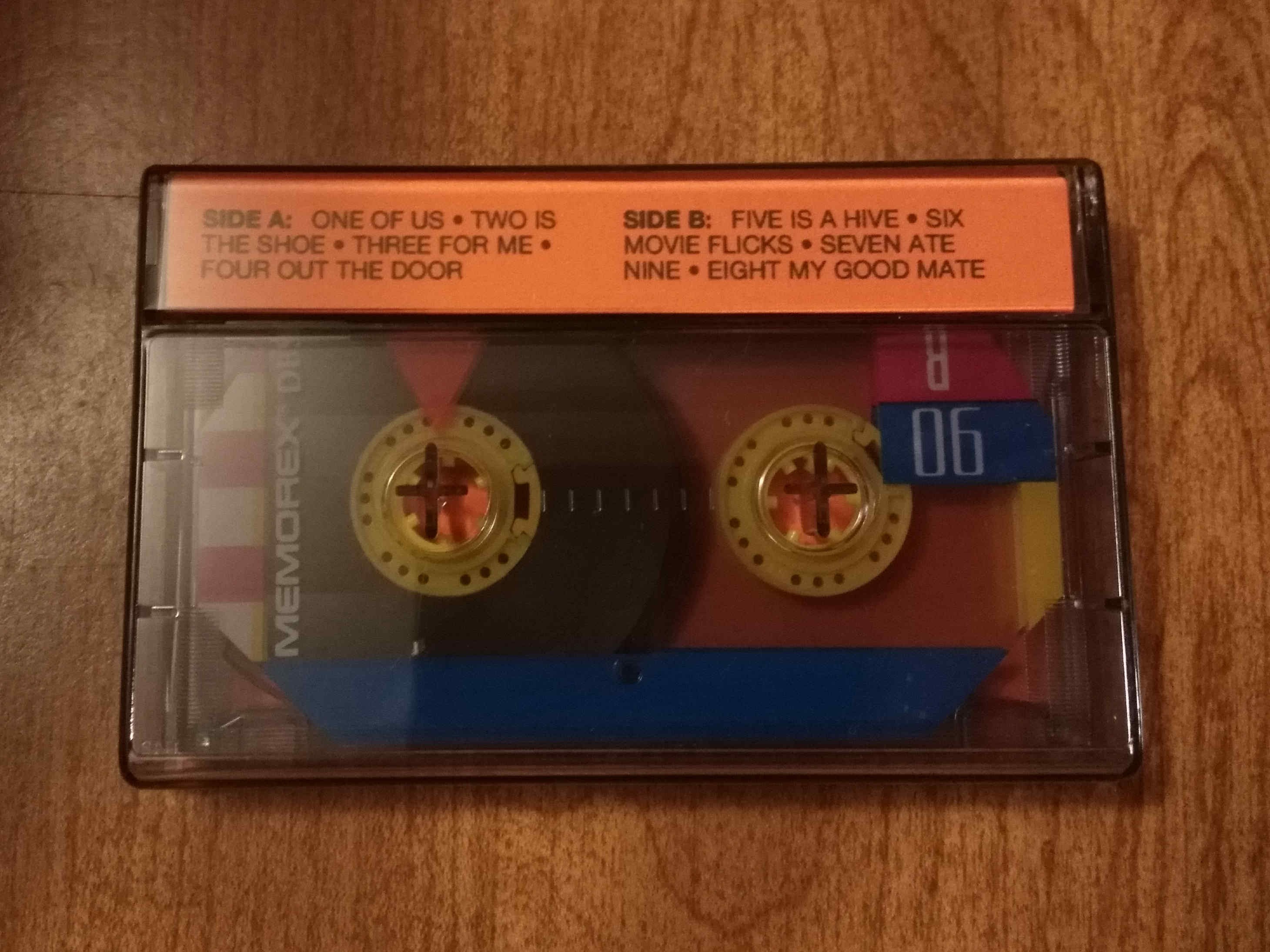 I'm happy with this test print, and will use this template to create the packaging for the final tape. Feel free to use this template in your own projects however you wish.